POD1UM is a fully curated marketplace enabling athletes of all levels to access trusted content & services from leading sports professionals.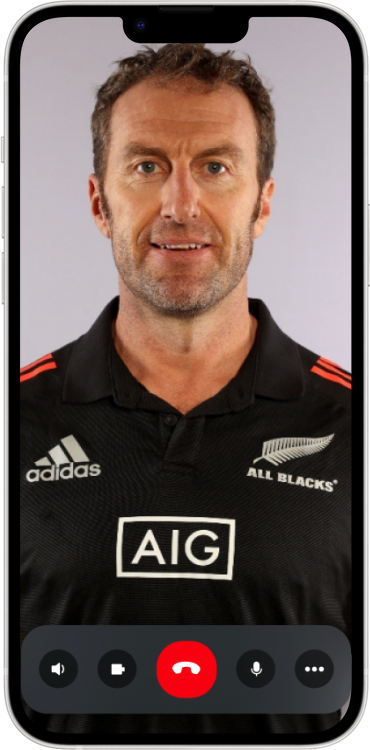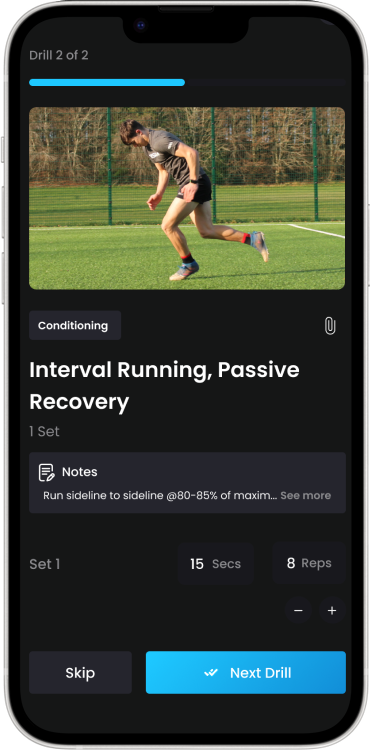 On the supply side, users can join the platform with an invitation from another professional, or from POD1UM, but require verification to be featured on the marketplace.
The demand side is open ended, with athletes of all levels joining for free.
Sports organisations, private companies or individuals, clubs, academies and teams can also benefit from participating on the platform - driving further traffic, transactions and growth.
Due to high start up costs, time restraints, and marketing challenges, many top tier professionals do not offer their content or services online. Even the most renowned performance specialists find it difficult to stand out from the crowd in the unregulated and saturated online fitness market.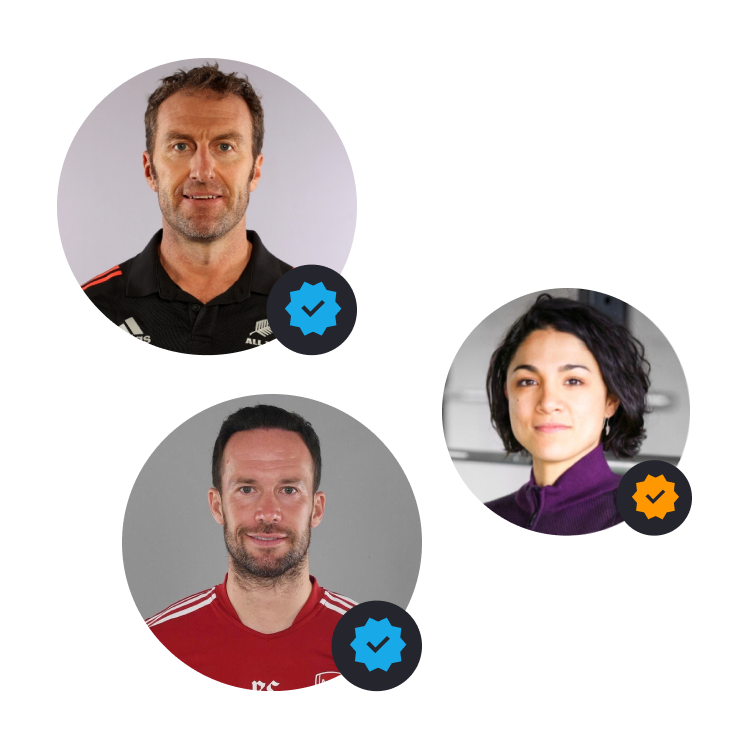 Coaches join the platform by invitation. Invites can be received from POD1UM, or from any other professional on the platform.

Once signed in, they can build out their profile, create training content/services, obtain a 'Pro' or 'Verified' badge to become featured on the marketplace, and launch & scale a successful online business.
Publish Profile & Listings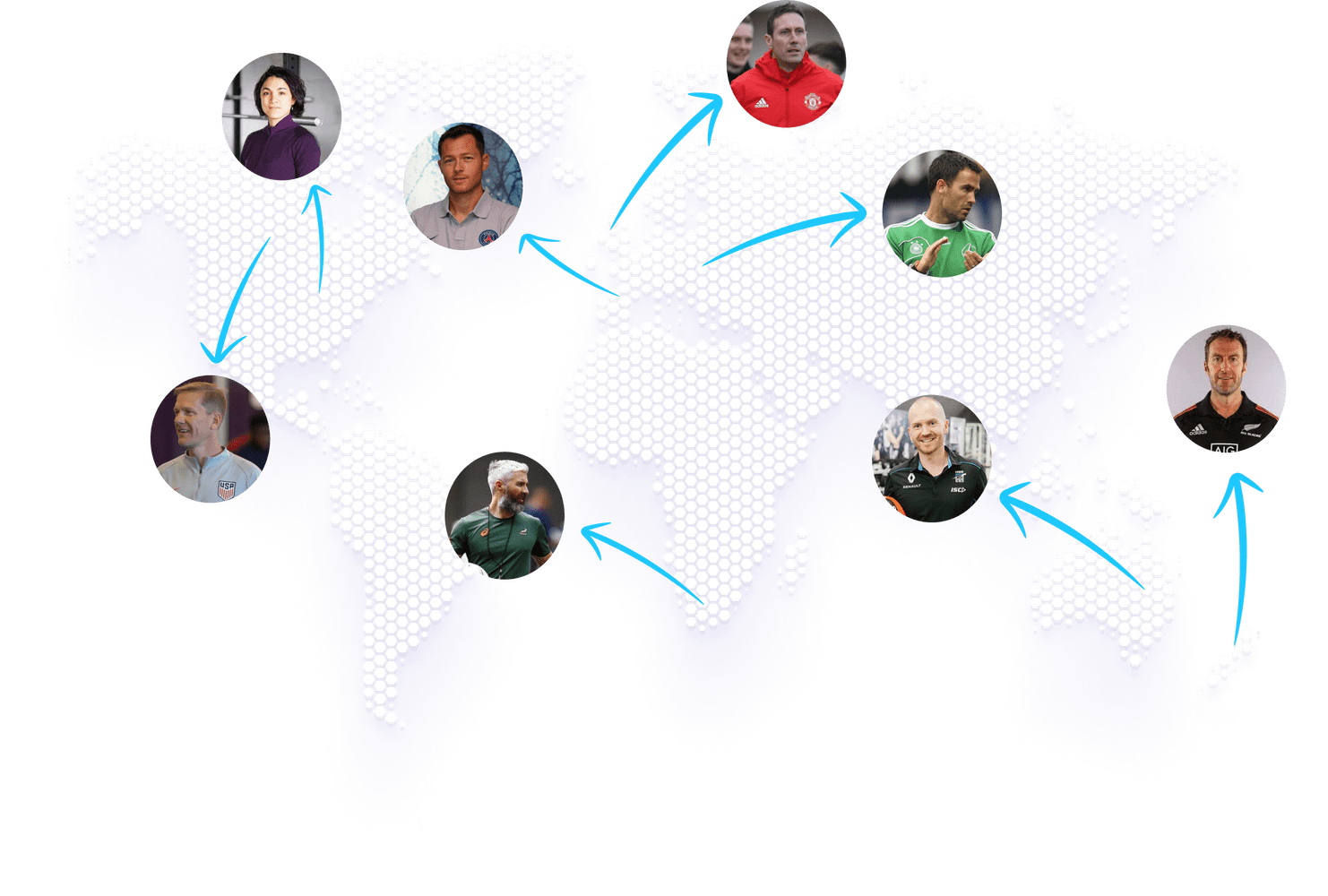 See from industry leading coaches how POD1UM is solving problems, and presenting a real opportunity for online success.
POD1UM has allowed me to offer my services to athletes I wouldn't have otherwise been able to reach. The platform's focus on quality and expertise ensures that athletes are getting the best possible content, while also providing coaches with a source of income.
Nic Gill, New Zealand All Blacks
POD1UM has helped me reach a wider audience and showcase my expertise to athletes of all levels. It's great to be part of a platform that values the quality of coaching and provides a frictionless experience for both coaches and athletes
Nicole Rodriguez, czech basketball
I love how POD1UM has made it easy for coaches to list content and connect with athletes everywhere. The platform's user-friendly interface and extensive resources have saved me a huge amount of time and effort, it really is a perfect solution for busy coaches.
Robbie Cannon, Professional Golf
Unlocking Pro Coaching for all
POD1UM is levelling the playing field by extending elite coaching and support to all athletes.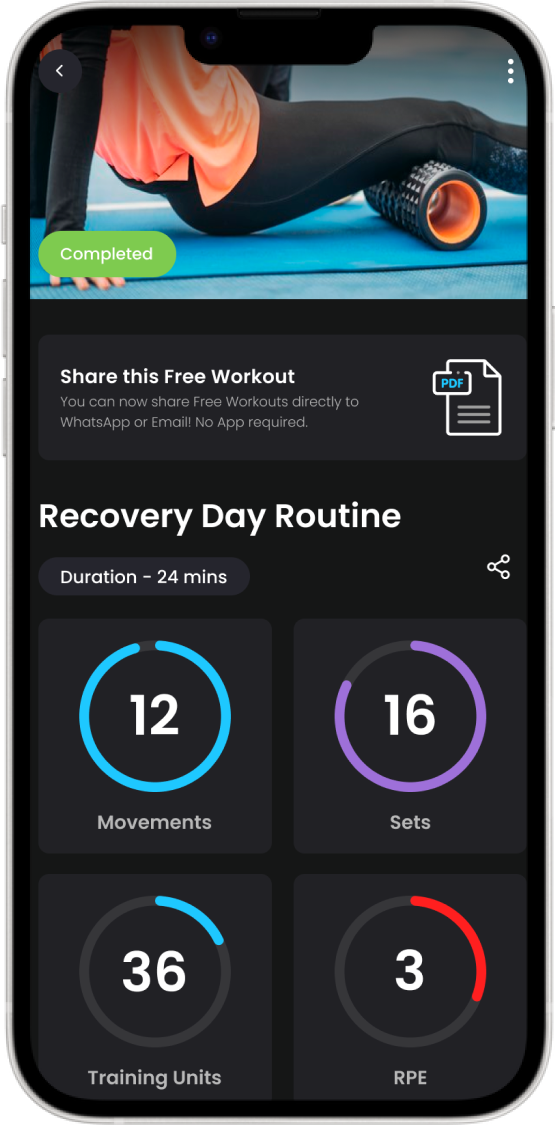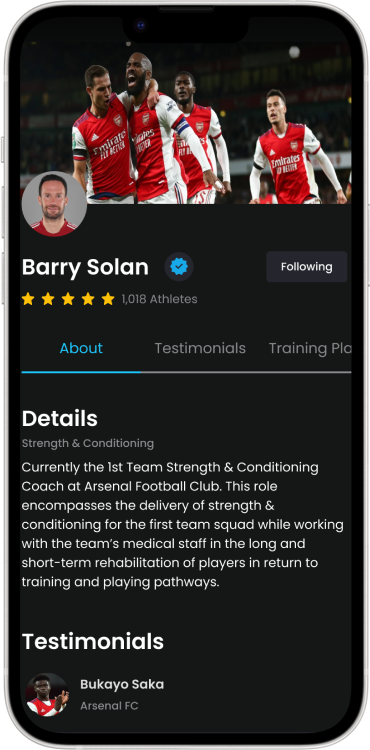 Motivated athletes are actively seeking an edge in their training. However, significant search costs are accrued when trying to find guidance from a high quality sports professional.
A lack of regulation in the fitness industry has led to trust issues for consumers, and reduced confidence when considering training content or services online.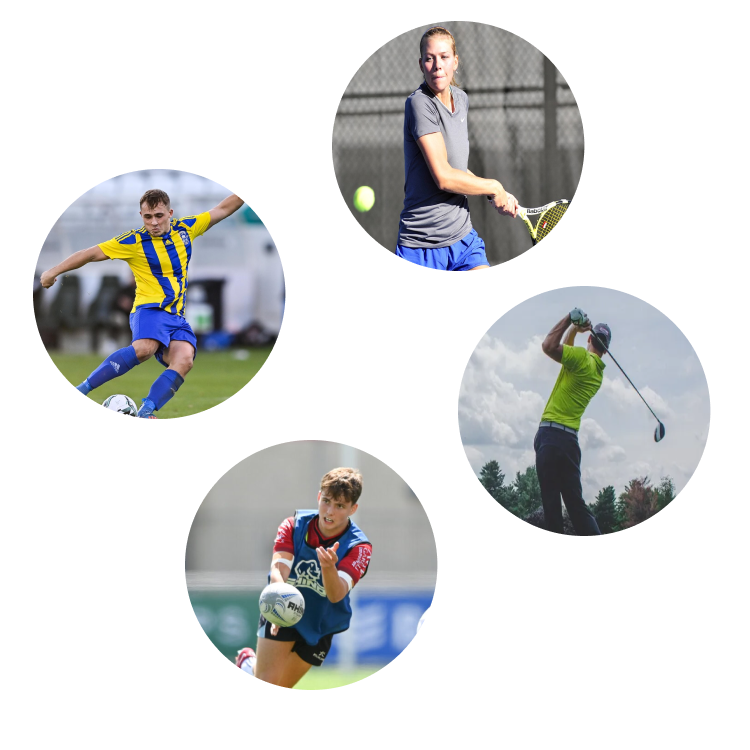 An athlete may discover POD1UM from a search, a promotion by a coach or partner, a referral from another athlete, or from a paid Ad.
Signing up is both free & easy, and POD1UM converts 4.2% of all accounts to paid users or members.
Using POD1UM has been a game-changer for me! With access to top-level coaching and training plans, I've made significant improvements in my strength, power & fitness.
POD1UM has taken the guesswork out of training for me! The coaches are of the highest quality and I'm seeing the results already from following my plan. Highly recommended!
I'm loving POD1UM! The programs have been a significant help in boosting my performance, I've seen great results since joining. Would definitely recommend.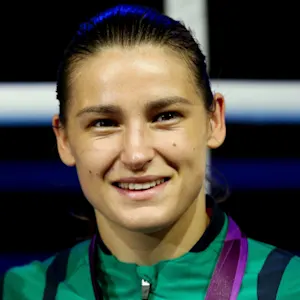 "Brilliant App!! This has essentially unlocked elite coaching for everyone. Get on it!"
Katie Taylor, Olympic Champion
Collaborations on POD1UM offer pro verified coaches the potential to benefit from the social proof and influence of the elite athletes they work with, without sacrificing on supply quality. Athletes may perform workout demonstrations, participate in a promotional podcast/blog materials and assist in marketing "their plan, by their coach".
Additionally, coach collaborations with official commercial partners, presents the opportunity for further promotion, and revenue generation.
As part of its unique business model, POD1UM offers advanced coaching software to coaches at zero cost, while also offering a free mobile app to athletes, creating a frictionless onboarding experience for all users.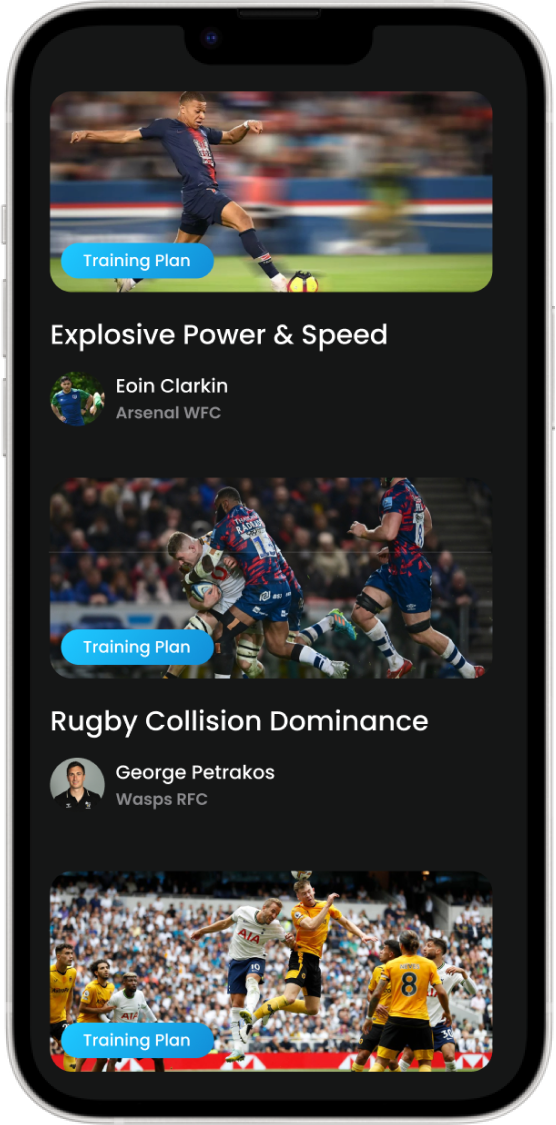 The POD1UM model is introducing new high quality supply to the market.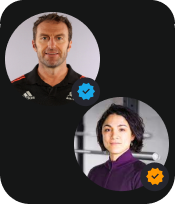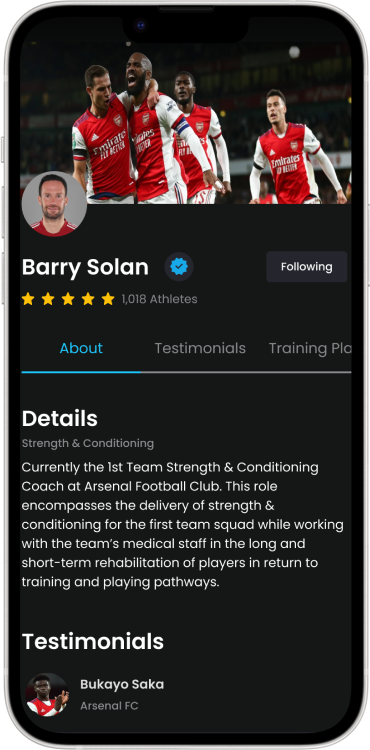 High fragmentation, search costs and verification issues, POD1UM solves them all.
POD1UM generates revenue primarily through a commission-based model, profiting from transactions on the platform's marketplace, and through external payment links generated by private coaches.
Combined, the founders have over 30 years of experience, both commercially and professionally, in sports & fitness. These experiences have provided unique insights into existing problems, and helped shape an innovate business model to effectively address them.
Fuelled by network effects and a multi-channel user acquisition strategy, POD1UM is poised for significant growth.
POD1UM is now ready to open a seed funding round of €1,000,000. This raise is expected to be backed by Enterprise Ireland with a co-investment of €250,000, enabling the employment of key personnel, and providing the funds necessary for launch and accelerated growth.
Some additional information relating to investment opportunities, and the POD1UM business model and growth strategy. 
POD1UM has a strong founding team with excellent founder-market fit. Conor Finn & Barry Solan co-founded the company, after identifying the opportunity in 2021.
Combined the founders have extensive experience in the area of sports performance coaching, both commercially and in professional sports environments.
Further, the company benefits from a highly experienced advisory panel.
To date, the company has employed the services of reputable agencies and skilled freelancers, but plans to make a number of key hires in the coming months.
There are many companies who provide solutions to coaches to enable them to offer digital training to clients. We have extensively trialed all of the most popular software packages over the past number of years, for example TeamBuildr, BridgeAthletic, Volt Athletics, and TrainHeroic.
Individual coaches or companies who subscribe to these "software as a service packages", often do so to offer services to clients online, or to provide digitally enhanced training at their training facilities. 
Differentiator: For coaches, while many of these companies offer good software packages, none solve the problems we have identified in relation to effectively connecting supply with demand, solving for start up costs, curation/verification, support, marketing and scaling challenges.

Yes! From the date of release of pod1um.com, the business has been revenue generating and has shown significant promise for growth potential. Despite the company having focused on a small target market initially, transactions have been made on the platform by users from 5 different countries already.
Plans for the short term include the recruitment of key personnel, a strong emphasis on growth engineering and the acquisition of users, in particular on the supply side. 

In the medium term, plans include scaling of performance marketing activities, formation of strategic partnerships, development of AI assistance features, and expansion geographically. 
The growth of POD1UM's platform is fuelled by a multi-channel acquisition strategy involving user referrals, paid advertising, SEO and other organic methods, marketing by coaches, and also through the importing of existing clients by private coaches, clubs or organisations. These diverse strategies successfully utilise network effects, fostering an organic growth that benefits both athletes and coaches. As more athletes join the platform, more content is listed by coaches, which in turn further increases demand.
POD1UM's unique value proposition presents a highly promising opportunity in the intersection of sports and technology. By connecting athletes with expert coaches through a user-friendly platform while maintaining an economically feasible revenue model, POD1UM is poised for significant growth within a thriving market.
If you are interested in speaking more about this opportunity please contact us by email at team@pod1um.com to arrange for a call. Thank you!
Fuelled by network effects, POD1UM has significant potential to be a major player globally within a rapidly growing market. Invest in the future of athletic training and sports performance.